Professional Plumbing Repair & Maintenance Services in Beavercreek, OH
Plumbing emergencies don't just happen when it suits our schedule. It's never convenient when we have an issue with our running water, hot water, flushing and drainage ability. Whether it's a clogged toilet, a broken pipe or a gas line leaking, plumbing problems can occur at any time. If you're dealing with any sort of plumbing-related problem in your home or business that might require a plumbing repair, you shouldn't have to wait until it suits your local plumber to come over. If you want expert plumbing repairs that are immediate and affordable, you need a local plumbing repair company that cares. You need to call Beavercreek Plumbing & Drain.
Whether your plumbing problem happens late at night, on a weekend, or during a holiday, you can count on Beavercreek Plumbing & Drain to show up promptly, do the job right the first time and charge you only what's fair.

Friendly Technicians
The men and women who wear our badge are friendly, respectful, and knowledgable.

24/7 Emergency Services
We're available around the clock, on weekends and holidays, with live phone support available after hours.

We're Licensed & Insured
We are licensed, insured, bonded, and qualified to work on gas lines and other dangerous equipment.
What's a Plumbing Emergency?
With decades of combined experience in residential and commercial plumbing, our expert plumbers have seen a lot of the same issues come up repeatedly. Some of the more common emergency repair calls we get are because of:

Flooding
Whether flooding is caused by a broken water heater, a sewer backing up or a clogged toilet or drain — these types of problems often cause flooding, which requires emergency plumbing services.

Clogged Drains & Toilets
If clogging is becoming an issue or your drains are what they used to be, it might be caused by blockage in your plumbing that you might not be able to reach. In fact, trying to reach it down deeper into the drain to clear it can push the blockage down deeper into the pipes if you try to snake it yourself or use an inexperienced plumber.

Water Leaks
Water heaters, pipes, washers and other appliances can leak out for weeks, months and even years before you find out about them. When you do find out, the damage is already comprehensive. Although some plumbing leaks are visible, others can remain hidden in the home and these are usually the most costly.

Frozen Pipes
When temperatures drop below freezing during the wintertime, the water in household pipes that are exposed or are near the outside can freeze. If you're concerned about your pipes freezing during the winter and want to prevent this from happening or if you suspect they're already frozen and you need an expert for pipe repairs, call Beavercreek Plumbing & Drain.

Wet Spots in the Yard
Are you seeing any small wet spots scattered around in your yard? If you do, this often indicates a leak in the main water supply line. If you smell a foul odor, it likely indicates there's a leak in your sewer line. Calling an emergency plumbing repair service immediately enables us to assess the severity of the leak and determine what sort of repair work will be required.

No Hot Water
Give Beavercreek Plumbing & Drain a call if you hear rattling noises or the water heater has electric or gas and it's still not heating the water. It might be time for a water heater repair or water heater replacement, both of which we are happy to help with.
Do You Need to Call a 24/7 Plumber in the Dayton Area?
No matter what type of plumbing situation arises, we can schedule an appointment that fits into your schedule right away and send a plumbing expert who's nearby the same day if necessary. When you call Beavercreek Plumbing & Drain, your plumbing problem becomes our plumbing problem and we won't stop until you're satisfied.
Ohioans are often prepared for all kinds of emergency situations with all sorts of plans in place. However, are we prepared for plumbing emergencies? Sometimes it can be tough determining what is a plumbing emergency as opposed to what types of plumbing problems can wait for normal business hours.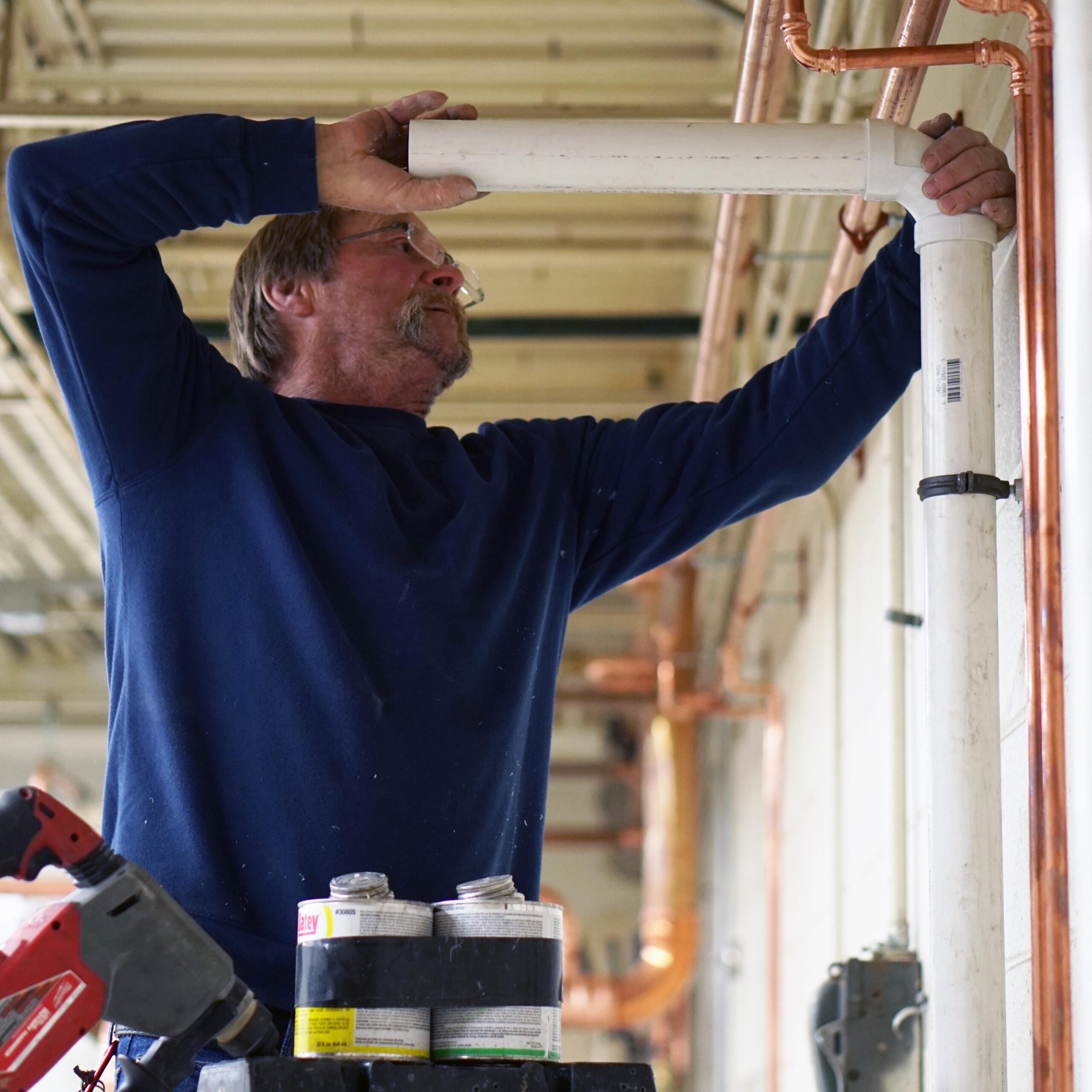 Drain Cleaning & Services in the Dayton, Cincinnati areas
When drains do what they're designed to do and remove wastewater from our homes, it helps to keep our lives simple. But when a drain backs up, it's a problem we can't ignore. Drainage systems are as important as our foundations. Lack of proper drainage can lead to all sorts of serious problems such as flooding, collapse of the building and unsanitary conditions. Additionally, proper drainage minimizes the risk of water flooding at your property.
Whether it's the floor drain, drain sewer, garbage disposal clogged, the sink or the toilet overflowing, there are several signs your drain needs the help of a local licensed plumber nearby.
Plumbing Maintenance Experts in Beavercreek, OH
Homeowners, property managers and business owners trust Beavercreek Plumbing & Drain for reliable, cost-effective plumbing maintenance services that are affordable. We can prevent water line problems, drainage problems, and sewer problems with a single visit. Beavercreek Plumbing & Drain offers a wide range of plumbing maintenance services to help homeowners and property owners and managers plan the best way to protect your home and property. Our licensed plumbers are experts at providing effective maintenance plans that solve all sorts of problems and keep plumbing systems at peak efficiency for as long as possible. Keep your plumbing system well-maintained and working like you need it to by turning to the preferred plumber in Beavercreek, Ohio. We serve all of Greater Dayton, OH, and Greater Cincinnati, OH. Our maintenance service areas also include: Springfield, Xenia, Kettering, Oakwood, Englewood, Trotwood, Clayton, Wright-Patterson Air Force Base, Miamisburg, Troy, Huber Heights, Fairborn, Yellow Springs and more.
Plumbing Inspections in the Xenia, Dayton & Cincinnati areas
When you get a plumbing inspection from Beavercreek Plumbing & Drain, our licensed plumbers give you a complete evaluation of your home or business's plumbing system. OUr affordable master plumbers carefully inspect all the essential components to your plumbing system and all appliances and pieces of equipment connected to it. Expert plumbing inspections go a long way to help keep everything flowing and draining and running smoothly throughout your home or building. These expert plumbing services also help you to prevent unexpected plumbing problems that require plumbing repairs and premature plumbing replacement. Although there is a fee for this service, it pays for itself because plumbing problems are often expensive and inconvenient. In any case, a complete plumbing inspection should always include all your tubs, drains, sinks, showers, toilets, water softeners, water heaters, pipes, faucets, mainline stoppages and any appliances that use water.
Winterization Services in Dayton, OH & Cincinnati, OH
Preparing plumbing equipment for winter is essential to prevent pipes from freezing and water from leaking! Winterizing plumbing systems and related plumbing equipment is something our experts at Beavercreek Plumbing & Drain can do quickly and easily at affordable price rates for business owners and homeowners.
Our winterization services prepare plumbing systems for winter's freezing temperatures, which are known to damage pipes and cause leaks and pipe breakage. When water freezes in plumbing equipment it expands and creates pressure inside the pipes, which damages them and causes cracking and pipe bursting. If a building or home is left vacant during the wintertime, preventative maintenance performed by a plumber is essential. Plumbing maintenance prevents damages that are expensive to repair. 
Choose Beavercreek Plumbing & Drain for Plumbing Repair & Maintenance Installation in Dayton, OH
The friendly plumbers at Beavercreek Plumbing & Drain are your trusted experts for water heater services, including heater installation, water heater repair and water heating system maintenance.
We offer fast and affordable installation on all water systems with free estimates for those looking to have a water heater installed in their home. If you're interested, we can send a professional adviser to your home or facility and provide you with a free estimate and a free consultation.
At Beavercreek Plumbing & Drain, we stand behind our work as a family-owned and operated plumbing business serving the Greater Dayton and Cincinnati areas. We are the Miami Valley's trusted local plumbing company, serving all your residential and commercial plumbing needs, including plumbing repair, plumbing installation, excavation, winterization, pipework, water heaters, drain work, sewer repairs, plumbing inspection, emergency plumbing repairs and more.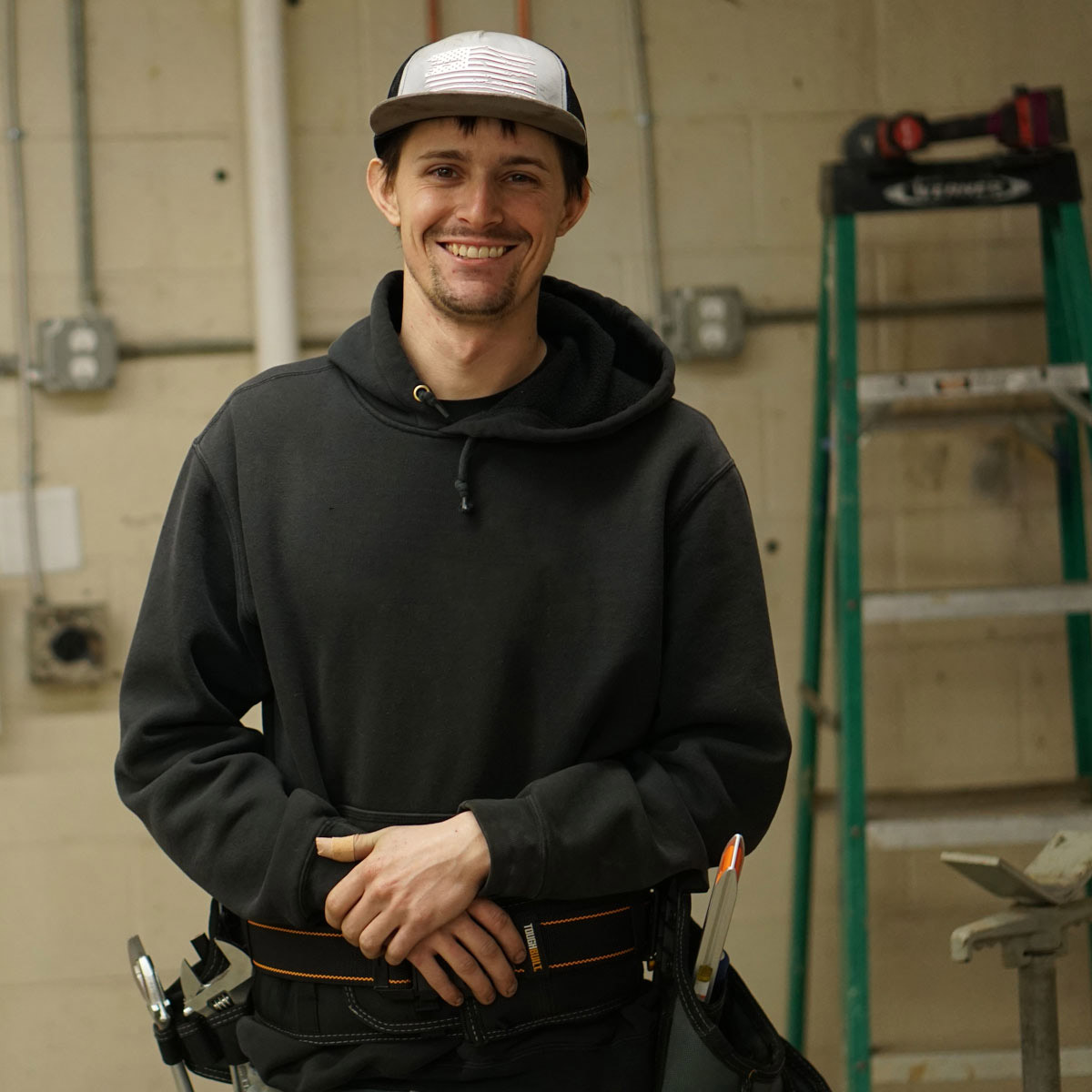 Frequently Asked Plumbing Repair & Maintenance Questions
At Beavercreek Plumbing & Drain, we're dedicated to finding a solution for our customers so they can live in comfort. If you have any questions, give us a call at (937) 404-6575.
What counts as a plumbing emergency?
In today's day and age, most of us don't like waiting, let alone waiting for our residential plumbing to be fixed. With that being said, a few things count as a plumbing emergency, including the risk of flooding due to a sump pump, burst pipe, sewer backup, a water shut-off valve failure, or if you have no access to running water. However, if you are still unsure about what constitutes a "plumbing emergency," call the Beavercreek Plumbing & Drain appointment line to speak with a live representative.
What should I do when my toilet keeps running?
First, check if there is too much water in your toilet's tank. Next, check to see if the flapper is leaking or needs replacing. The rubber seal holds water in the tank and releases water when the toilet handle is pulled and blocks off the flush valve to keep water in the tank. Lastly, verify if you need a shorter refill tube. This tube reports how much water should be attributed to the overflow tube in your toilet bowl. If these matters do not seem to be the problem, it is best to have a certified plumber's guidance and help, like the expertise of the Beavercreek Plumbing & Drain, with all of your plumbing issues.
Does homeowners insurance cover plumbing services?
Unfortunately, homeowners insurance does not cover any initial plumbing services such as routine maintenance, repairs, or installation. However, if accidental damage is caused by a hidden leak you were unaware of or a sudden burst from frozen pipes. Then, in that case, depending on your homeowner's insurance policy and coverage, they can help cover a portion of the repair costs.
How Do You Get Drains Unclogged?
When homeowners have drainage problems, far too many of them are far too quick to use chemical cleaners such as Drano, which end up causing damage to drain pipes. 
Your drain cleaning experts here at Beavercreek Plumbing & Drain discourage the use of harsh chemicals like Dano and other off-brand chemical drain cleaners that can cause PVC pipes to melt or break, toilet bowls to crack and eat away at the glue that holds pipes together.
These chemicals can also end up back in the water supply. To resolve drain blockages in a fast and affordable way, we encourage homeowners to give us a call. We are your local drain clog removal experts with a wide range of drain cleaning options that can clear out or break up the obstruction in your drain pipes and clear it out without causing damage.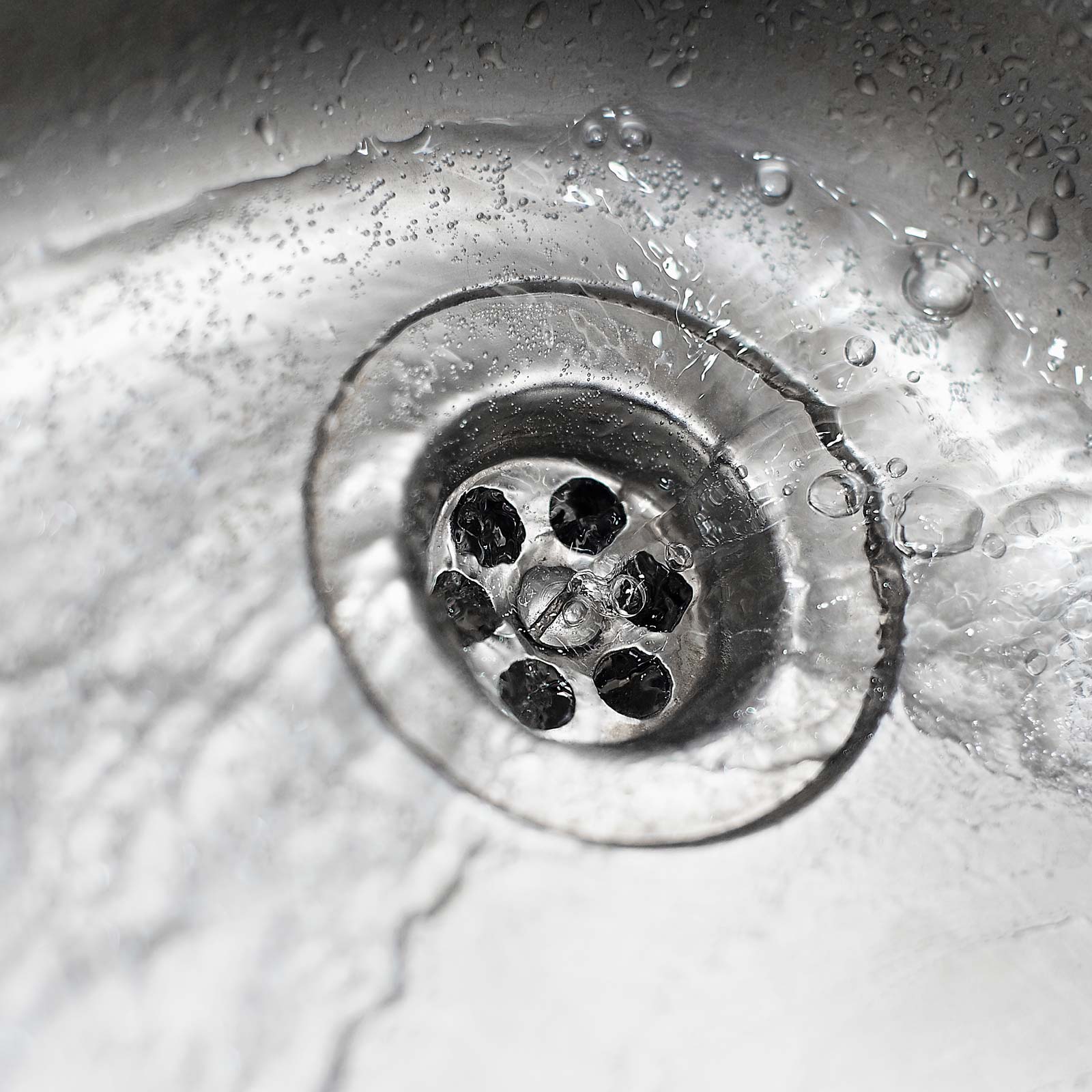 Get a Free Plumbing Estimate in Dayton, OH!
Whether your drain is clogged, you have a leak, or simply need help with your sump pump or septic system, it's important to hire an experienced plumber that can do the job efficiently. As a local, family-owned and operated plumbing company, your friends at Beavercreek Plumbing & Drain are trained extensively to handle all types of plumbing emergencies and plumbing work. Our plumbers are background checked and drug tested. We send out only the best. Each and every plumber on our staff is licensed, bonded, and fully insured. This allows us to guarantee quality work and offer the highest quality plumbing products at the most competitive prices.