Expert Plumbing Inspections in Beavercreek, OH
If you are buying a new home or purchasing a building with plumbing, you should ask your friendly local plumbing experts at Beavercreek Plumbing & Drain about the importance of getting a plumbing inspection before making a decision on the property. Our plumbing experts could end up saving you thousands of dollars by identifying plumbing problems before you make a purchase.
Beavercreek Plumbing & Drain offers commercial and residential plumbing inspection services at competitive prices throughout the Miami Valley Ohio area. Most of us are too busy to give our plumbing systems a great deal of consideration until there's a plumbing problem. Even when there isn't a problem, however, our plumbing systems should be given regular attention with routine plumbing inspections from a plumbing expert nearby who knows how to keep things flowing the way they're supposed to.

Friendly Technicians
The men and women who wear our badge are friendly, respectful, and knowledgable.

24/7 Emergency Services
We're available around the clock, on weekends and holidays, with live phone support available after hours.

We're Licensed & Insured
We are licensed, insured, bonded, and qualified to work on gas lines and other dangerous equipment.
Why are Plumbing Inspections Important? 
There are several reasons why a homeowner, business owner or property manager should get regular plumbing inspections. As a top-rated local plumbing contractor serving the Greater Dayton and Greater Cincinnati areas, Beavercreek Plumbing & Drain comes highly recommended by other customers for many reasons. Below, our master plumbers list several reasons to keep up with plumbing inspections.

They Help Find Potential Plumbing Problems
If your home or building has any sort of structural damage, there could be problems with the plumbing system you might not even know about. If these plumbing problems are not noticeable right away, you could repair the wrong thing or repair something that becomes damaged again. 
They are a Large Part of Routine Plumbing Maintenance
Houses and buildings require upkeep, tune-ups, and other types of routine maintenance that can cost you if neglected — no different than an automobile. If you neglect to have your car or truck serviced regularly, it will eventually catch up to you. The same goes for a building's plumbing or a residential plumbing system.

Helps you make decisions before purchasing a home or building
When you purchase a commercial or residential property, it would behoove you not to have a plumbing inspection by a plumber near you who can help you get an understanding of the condition of the plumbing equipment. While there's usually a pre-purchase inspection before making purchases like these, the type of inspection that is done is very broad and general.
Points of Inspection
Every plumbing system is unique to some degree. Nevertheless, because they seem complex to someone without plumbing experience, there are many things that need to be checked closely during a routine plumbing inspection that are best checked by a licensed professional like Beavercreek Plumbing & Drain. We conduct a comprehensive inspection of your plumbing system and all related equipment. If you have a plumbing inspection by us, the following list are a few points of inspection we examine closely.
Exposed Pipes, Equipment and the Complete Plumbing System
We at Beavercreek Plumbing & Drain visually inspect any and all exposed areas of the overall plumbing system and its related equipment to check for any sort of deterioration and damage. We probe closely to find any potential plumbing problems.
Sinks, Basins, Drains & Faucets
Sinks, basins, faucets, drains, bathtubs, toilets, and other plumbing fixtures can become plumbing problems in your home without you realizing it. Simple things like a leaky faucet could be a problem and a lot of these are easy fixes. Even if the problem seems minor and results in wasted water, they can increase expenses and cause damage.
Washers, Hot Water Heaters, and Other Appliances
There is a wide range of problems that can damage and even destroy large household appliances connected to the plumbing system or that transport water in or out. Additionally, if these appliances aren't installed properly, aren't working properly or if they begin to malfunction, a leak can develop and cause water damage in your home or business. We at Beavercreek Plumbing & Drain check all your home or building's drains, pipes, hoses, valves and appliances. We also check the emergency water shut-off valve as well to make sure it's working properly. 
All Pipes and Equipment That's Out of Sight
It's not just the items that are obvious that can cause problems. The plumbing equipment you can see is also something we check because these problems are far more insidious by nature. Distribution pipes and other plumbing-related hoses, drains and pipes that are out of sight need to be checked thoroughly during an inspection in order to catch any potential issues that are unfolding behind the scenes because these can wreak havoc on a home or building.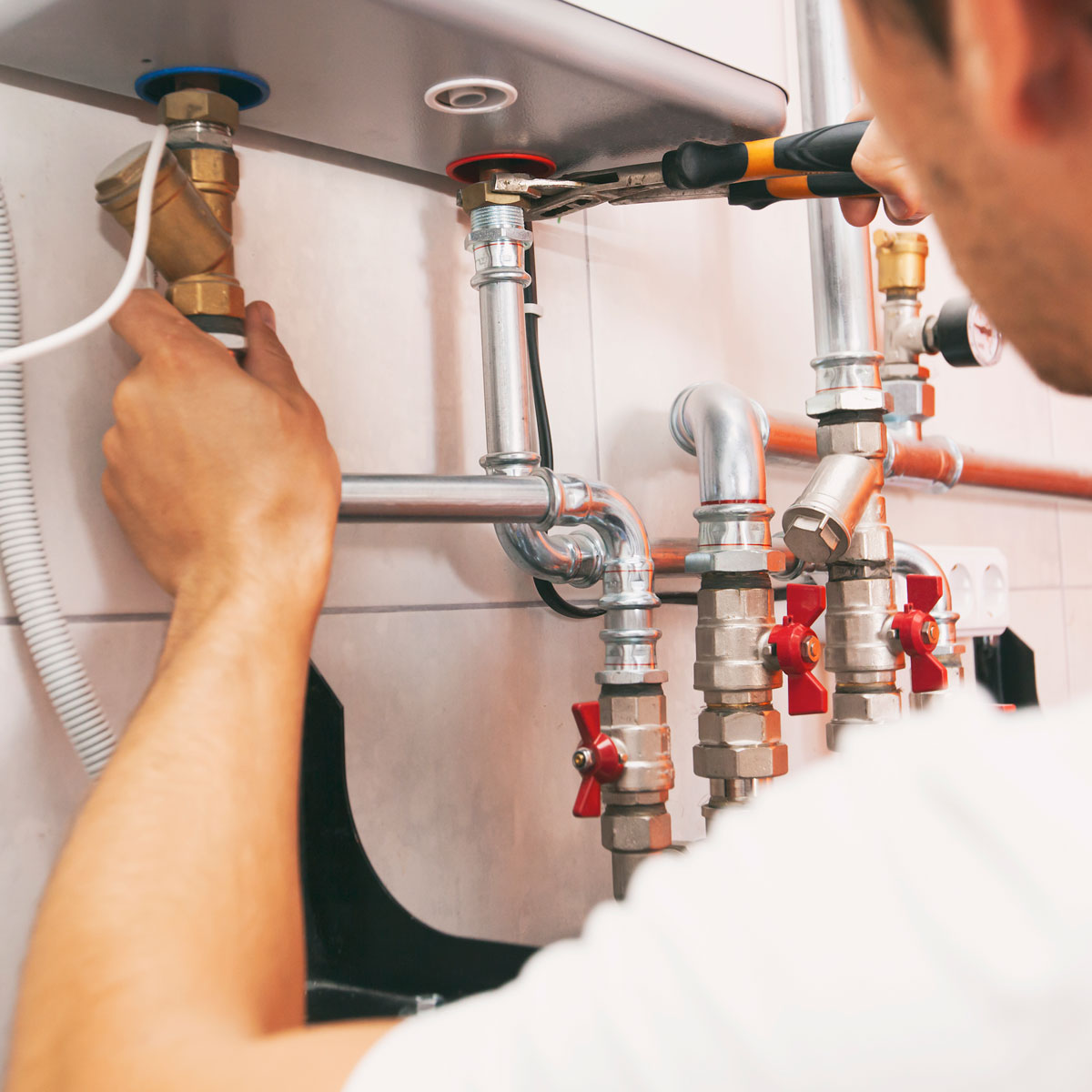 Get a Free Plumbing Estimate in Dayton, OH!
Whether your drain is clogged, you have a leak, or simply need help with your sump pump or septic system, it's important to hire an experienced plumber that can do the job efficiently. As a local, family-owned and operated plumbing company, your friends at Beavercreek Plumbing & Drain are trained extensively to handle all types of plumbing emergencies and plumbing work. Our plumbers are background checked and drug tested. We send out only the best. Each and every plumber on our staff is licensed, bonded, and fully insured. This allows us to guarantee quality work and offer the highest quality plumbing products at the most competitive prices.
Choose Beavercreek Plumbing & Drain for Expert Plumbing Inspections in the Miami Valley
Plumbing inspections are great investments that (while they come with a small price) they always pay for themselves.
Keeping up with plumbing system inspections by contacting a reputable plumbing expert like Beavercreek Plumbing & Drain buys you something money can't buy — and that's peace of mind. Our experts examine all the areas we listed and more. Our plumbing services are a wonderful way to help keep your home or commercial property safe, dry and effective. We make sure your plumbing equipment lasts as long as possible and costs you the least amount of time or money.
For a full plumbing inspection by one of our expert plumbing inspectors, call us today to make an appointment. We can come out when it's convenient for you.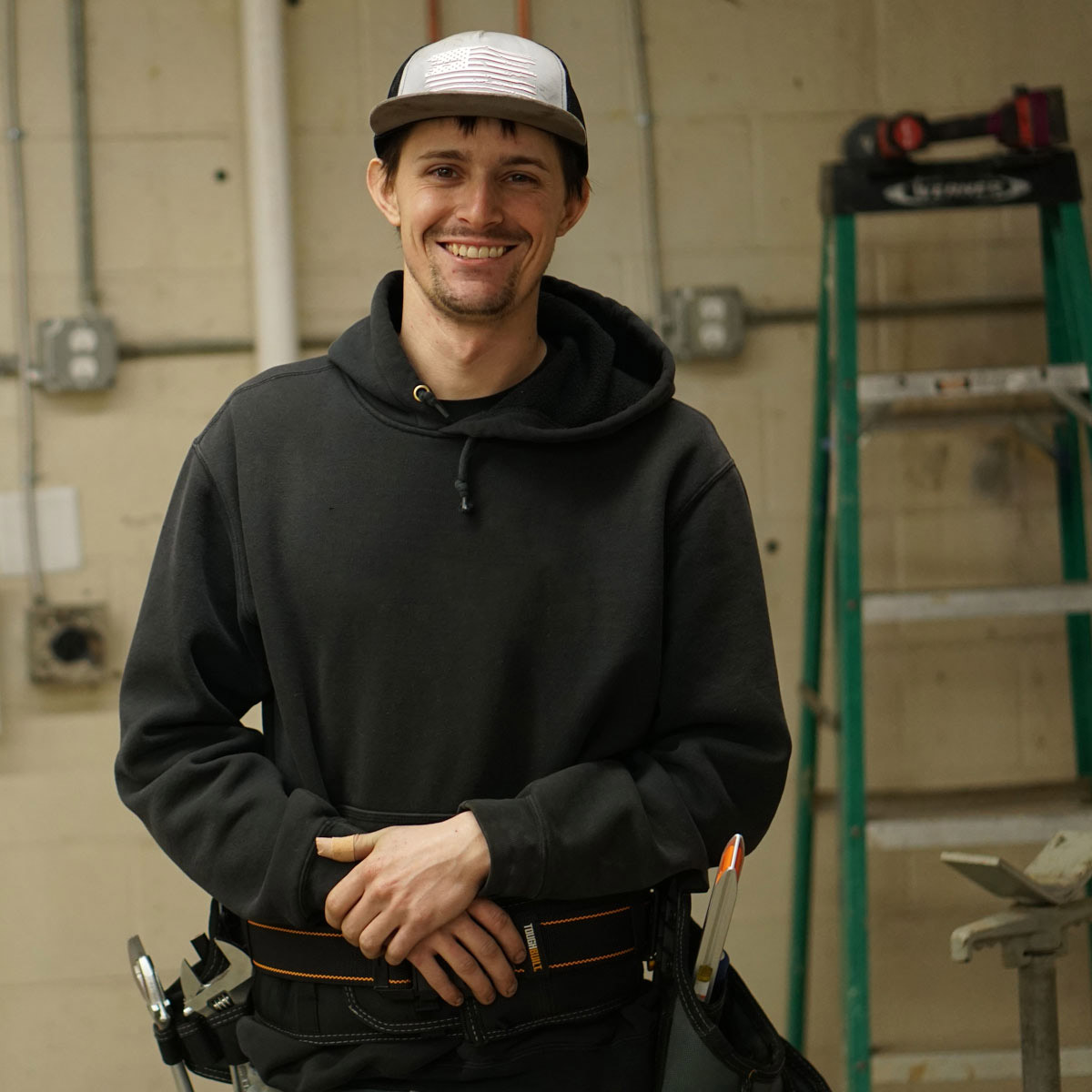 Frequently Asked Plumbing Inspection Questions
At Beavercreek Plumbing & Drain, we're dedicated to finding a solution for our customers so they can live in comfort. If you have any questions, give us a call at (937) 404-6575.
How do plumbers find water leaks?
There are special acoustic listening tools plumbers use to discover leaks. Devices like listening discs and ground microphones allow plumbers to listen for any escaping water dripping through pipes or even a layer of cement.
How do I know if there's a leak in my sanitary sewer line?
The positive news is that a sewer line leak will not drive up your water bill; the bad news is this makes it harder to tell when your sewer line needs repair. A broken sewer line may result in the rapid growth of grass and weeds on your lawn or a moist patch. There may also be a strange smell around your property, and you may start spotting rodents and pests. If a sinkhole has suddenly appeared near your property, that may also be the result of a broken sewer line.
What are the most common plumbing problems?
Plumbing problems are bound to happen. Even in newer homes, clogged drains or a water leak can show when you least expect it. Whether you're living through the repairs or an older home, or just purchasing a new home and want to be prepared, these are the most common plumbing problems: clogged toilet jammed garbage disposal, clogged bath or shower drain, leaky pipes, running toilet, slow draining sink, water heater repair, low water pressure.