Plumbing & Excavation Experts in Port William, OH
Beavercreek Plumbing & Drain proudly serves homeowners and business owners in Port William, OH and surrounding areas. We've been doing this for a lot of years as a family-owned business. In short, we believe in treating our customers like family and treating your home like it was our home.
At Beavercreek Plumbing & Drain, we are proud to serve the wonderful community in which we live and help hardworking homeowners and business owners with all types of plumbing-related problems and plumbing needs. We believe in offering prompt plumbing services our customers can depend on and expert plumbing solutions that won't drain your bank account.
We offer top-rated expert local plumbing services of all types in Port William, OH. We are your expert master plumber that offers superior quality at fair prices! We are a member of the Five Star Plumbing Group Family, and as a member of that Family, we want you to experience the Five Star difference whenever you need help with anything related to plumbing in your home. That's honest, affordable plumbing done right. Guaranteed.
Why We Love Being the Plumbing Experts in Port William, Ohio
Port William, OH is a small village in Ohio, with fast access to other parts of Greene County. It has reasonable proximity to Wilmington, and there you will find Twisted Trails Haunted Attraction. As the name suggests, it is a brilliantly scary attraction with good actors and acts that will creep you out. While there, you can check out the bus in Muck Manor and also visit the clown house and Trail.
The village also has nearby attractions like Todd Fork Nature Reserve, The Final Resting Place Haunted Junkyard, and the temporarily closed Kirkwood Adventure Park. If you are looking for where to grab a bite or two, you can check out nearby restaurants and fast food stops like McDonald's, Wendy's, Subway, Dairy Queen, and Max & Erma's.
We can help with all types of plumbing repair, installation and maintenance services in Port William, OH!
Residents of Port William trust Beavercreek Plumbing & Drain, and that's because we offer them the best quality in services like gas line installation, shower repair, plumbing inspection, sewer drain cleaning, septic tank repair, sump pump replacement, gas leak repair, and water heater installation. We offer our services at affordable rates while ensuring that we maintain the best standards in the industry.
We also offer 24-hour emergency plumbing services and weekend plumbing services, so you never be left stranded when you have a few plumbing mishaps at uncertain times. Residents of Port William trust us because we have worked with them for years without compromising our quality standards. If you are looking for the best plumbing contractor nearby, then you can give us a call today.
Why Choose Beavercreek Plumbing & Drain?
At Beavercreek Plumbing & Drain, we provide the utmost professional, affordable plumbing services, and offer peace of mind. With our master plumber working on your residential or commercial plumbing system, there will be no more plumbing nightmares.
The plumbing industry is very competitive here in the Greater Dayton area and throughout the Miami Valley. In order to gain a positive reputation for honesty as well as high-quality work at competitive price rates — a plumbing company had better walk a fine line and work hard to set itself apart from the competition.
At Beavercreek Plumbing & Drain, we strive to do just that. No matter how big or small the job, we always stand behind all of our work as a local-owned, family-operated plumbing business serving the Greater Dayton and Greater Cincinnati areas. As a Five Star Rated Company, we are the Miami Valley's trusted source for all types of plumbing, including plumbing repair, drain work, pipework, plumbing installation, water heater installation, plumbing winterization, sewerage repairs, emergency plumbing services, plumbing repairs, plumbing inspections and much more.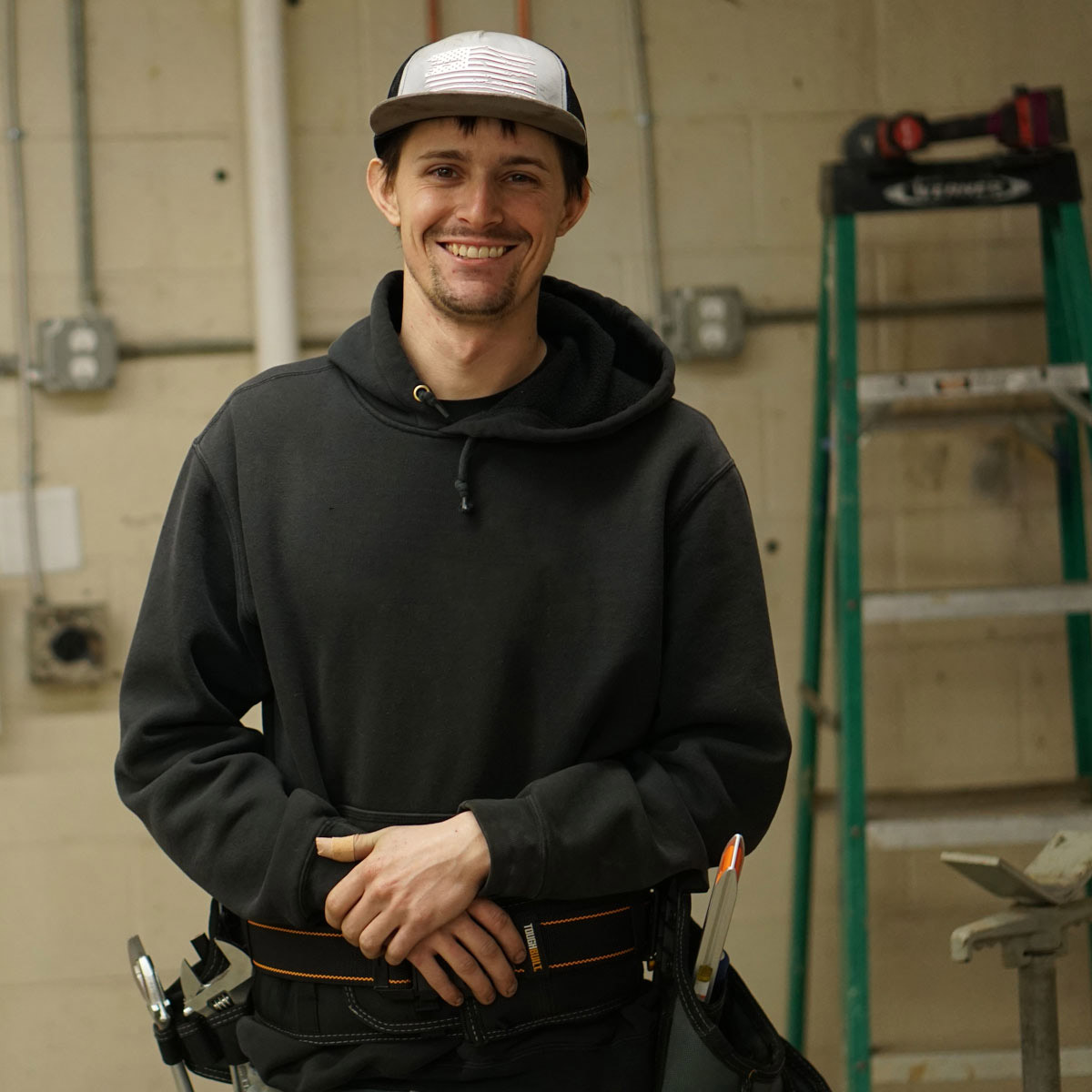 Friendly Technicians
The men and women who wear our badge are friendly, respectful, and knowledgable.

24/7 Emergency Services
We're available around the clock, on weekends and holidays, with live phone support available after hours.

We're Licensed & Insured
We are licensed, insured, bonded, and qualified to work on gas lines and other dangerous equipment.
Get a Free Plumbing Estimate in Dayton, OH!
Whether your drain is clogged, you have a leak, or simply need help with your sump pump or septic system, it's important to hire an experienced plumber that can do the job efficiently. As a local, family-owned and operated plumbing company, your friends at Beavercreek Plumbing & Drain are trained extensively to handle all types of plumbing emergencies and plumbing work. Our plumbers are background checked and drug tested. We send out only the best. Each and every plumber on our staff is licensed, bonded, and fully insured. This allows us to guarantee quality work and offer the highest quality plumbing products at the most competitive prices.