Expert Water Heater & Softener Services in Beavercreek, OH
In modern homes and other buildings, water heaters are an extremely essential part of the plumbing system that we all rely on year-round. In today's age, we all depend on our water heaters to operate properly around the clock — day in and day out — whether it's for doing dishes, taking our morning shower, washing our hands or washing our clothing. Hot water tanks or water heating systems are so essential, in fact, it's extremely uncommon for a home or building to not have something that consistently provides hot water. When we don't or when we lose our hot water, it's a major problem. Did you know installing an efficient tankless water heater helps you save money. A highly efficient water heating system consumes less energy, which means you'll save money on electricity or gas bills, in addition to lowering water usage. Because water heaters affect utility costs, installing the right water heating equipment in your home or business is essential.

Friendly Technicians
The men and women who wear our badge are friendly, respectful, and knowledgable.

24/7 Emergency Services
We're available around the clock, on weekends and holidays, with live phone support available after hours.

We're Licensed & Insured
We are licensed, insured, bonded, and qualified to work on gas lines and other dangerous equipment.

Choosing the Right Water Heater for Installation
As you choose your hot water heater, you should consult a local plumbing expert like our water heater installation team at Beavercreek Plumbing & Drain. We are happy to explain your options and find the right water heater for your needs. Even if you are adept at these type of DIY projects, you should still consult us to determine other factors that could influence your choice of heater. We offer trusted names such as Navien, Bradford White, Rheem, and more!
Expert Gas Water Heater Installation Services in Beavercreek and Surrounding Areas
There is a wide range of options customers can choose from when installing a new hot water heater. Although electric water heaters are great options for business owners and homeowners in the Greater Dayton area, gas water heaters are great options too. Natural gas and propane power many appliances ー everything from stoves and ovens to dryers ー making it practical to use for heating water as well. Because gas is less expensive than electricity, some customers prefer to use it as a fuel source to save money in the long run. It should also be noted that gas heats water much faster than electricity. Gas water heaters also have faster recovery times.
When deciding whether gas is the right fuel for your water heating needs, whether it's your home or commercial property, you first need to find out whether or not gas is available and whether gas lines need to be installed. In any case, calling a professional plumber that's nearby is imperative. Our water heater install experts at Beavercreek Plumbing & Drain know all the ropes. If gas appliances are already in use in your home or building, this is usually a very viable fuel option to utilize because it will save you money in the long run. In certain areas, however, gas might not be the best option, especially if you don't have gas lines already running near your home or building.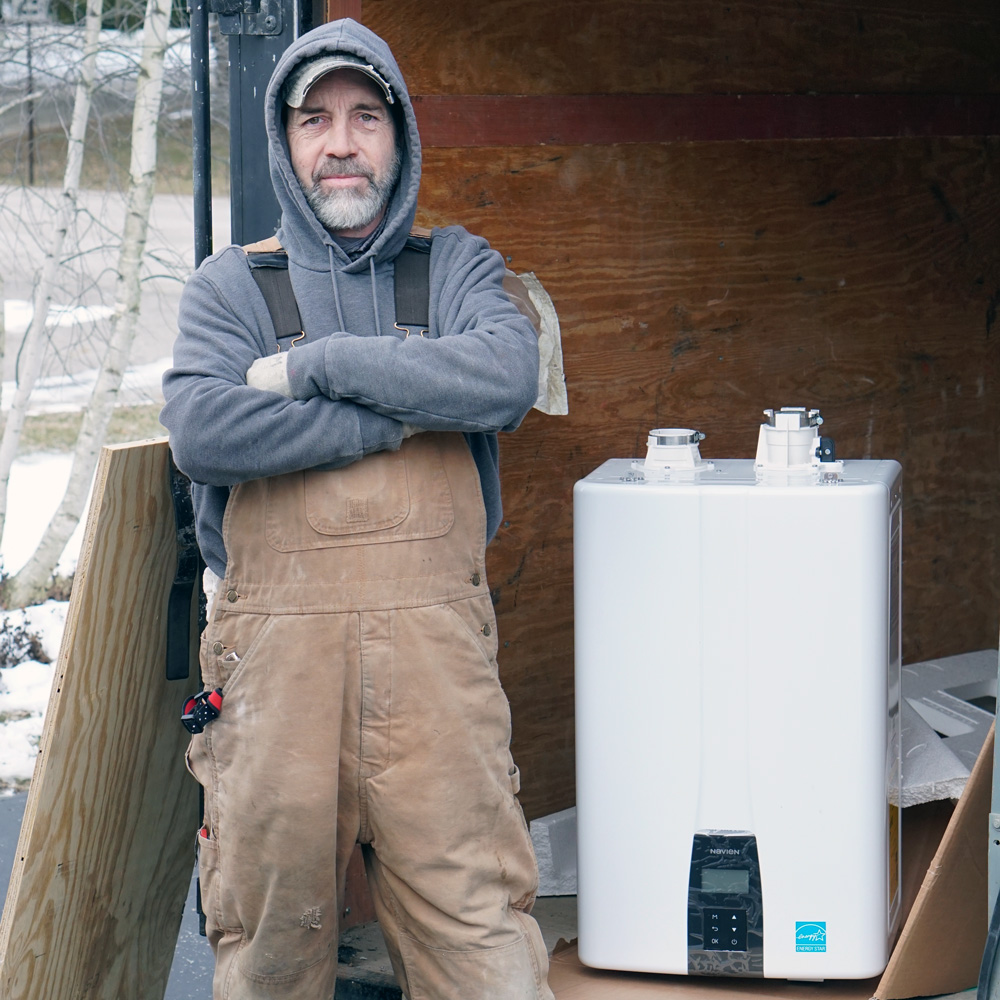 Water Softener Installation & Repair Services in Beavercreek
Is your water hard or needing treatment to remove harsh minerals? Whether you're looking to install a water softener in your home or business in the Greater Dayton Ohio area or have your pre-existing water softener looked at by an expert, Beavercreek Plumbing & Drain has you covered.
Water softeners are directly connected to residential and commercial plumbing systems and major appliances to work together in a seamless way. Using a process known as ion exchange, water softeners extract excess minerals (like calcium and magnesium) from the water supply and this softens otherwise hard water, prevents rust and calcium buildup as well as other problems, which are harsh on pipes, water heaters and other appliances. Water softeners make cleaning the house easier and make the house smell better often. 
Frequently Asked Water Heater & Water Softener Questions
At Beavercreek Plumbing & Drain, we're dedicated to finding a solution for our customers so they can live in comfort. If you have any questions, give us a call at (937) 404-6575.
How long should a water heater last?
Our residential water heaters would last a lifetime; however, that isn't the case in the real world. On average, a typical water heater should last anywhere from 6 to 13 years. Keep in mind that the longevity of your water heater depends on the care and maintenance performed. Our experts suggest having a scheduled annual draining and flushing.
What size water heater do I need?
There are a few things to consider when deciding what size of water heater you should purchase for your home. First, how many people are in your home. According to Energy.gov, a small 50-60 gallon water heater will be sufficient for up to 2-3 people. A medium-sized 60-80 gallon water heater will be big enough for 3-4 people. If you have more than 4 people in your home, you need to invest in a large water heater that stores more than 80 gallons of water. Next, it depends on your hot water usage. To determine this, think about if you use 3 or more hot water appliances in a short amount of time. If so, you may want to invest in a larger water heater despite the number of people in your home. Lastly, to find the perfect sized water heater for your home, figure out your home's First Hour Rating (FHR). This number relates to the total number of gallons your hot water tank can provide throughout your home in an hour. You can find this number on a manufacturer's website, or you can call Five Star Dayon Plumbing for assistance.
What is hard water?
When water is referred to as 'hard', it contains more minerals than plain water. These are primarily the minerals calcium and magnesium—the degree of hardness of the water increases, when more calcium and magnesium dissolve. Magnesium and calcium are positively charged ions. Because of their presence, other positively charged ions will dissolve less easily in hard water than in water that does not contain calcium and magnesium. This is the cause of the fact that soap doesn't really dissolve in hard water.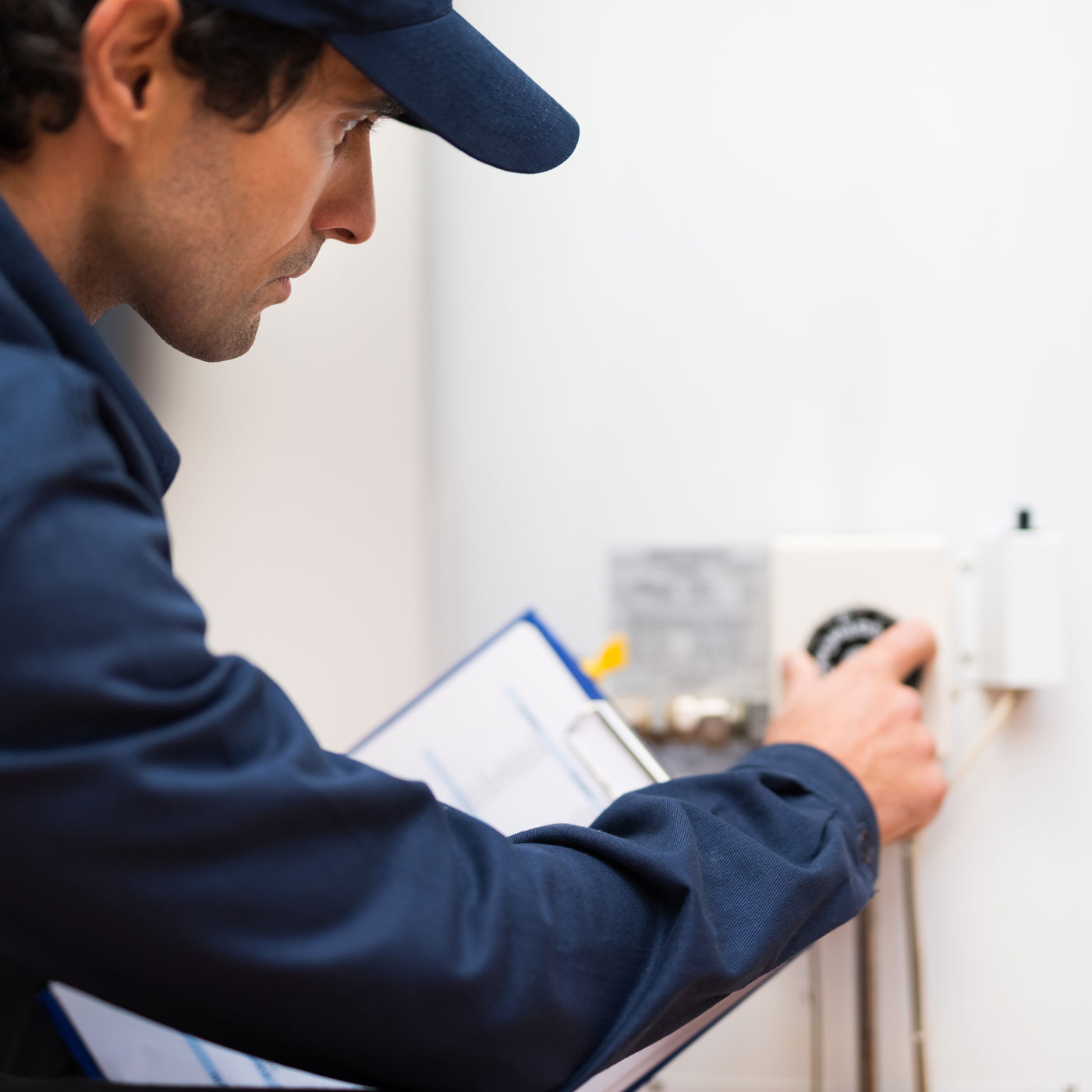 Get a Free Plumbing Estimate in Dayton, OH!
Whether your drain is clogged, you have a leak, or simply need help with your sump pump or septic system, it's important to hire an experienced plumber that can do the job efficiently. As a local, family-owned and operated plumbing company, your friends at Beavercreek Plumbing & Drain are trained extensively to handle all types of plumbing emergencies and plumbing work. Our plumbers are background checked and drug tested. We send out only the best. Each and every plumber on our staff is licensed, bonded, and fully insured. This allows us to guarantee quality work and offer the highest quality plumbing products at the most competitive prices.