Expert Excavation Services in Beavercreek Dayton, Cincinnati OH
Whether you're building onto or renovating your home and require new construction, laying a foundation, repairing underground pipes or undertaking a remodeling project — excavation work should always be performed by a licensed expert who knows the ground and can predict potential problems. Every excavation site is different and capable of presenting a different set of unexpected challenges. Because of this, choosing an experienced and skilled excavator who's able to recognize and predict potential problems like water tables or soil stability is essential.
Your local excavation experts at Beavercreek Plumbing & Drain can help you keep your dig to a minimum while anticipating potential problems and preventing them from ever happening. 
Beavercreek Plumbing & Drain is licensed, certified and fully insured and we use the right equipment. We are your preferred local excavation contractor for all types of excavation work. 

Friendly Technicians
The men and women who wear our badge are friendly, respectful, and knowledgable.

24/7 Emergency Services
We're available around the clock, on weekends and holidays, with live phone support available after hours.

We're Licensed & Insured
We are licensed, insured, bonded, and qualified to work on gas lines and other dangerous equipment.
Sewage Line Excavation & Trenching in Beavercreek, OH
Sewer lines are single pipes that transport household wastewater from inside to the sewer main underneath the street. This pipe usually runs through your front yard, a few feet underground below the frost line.
Excess water flow, flooding and intrusion from tree roots are common problem makers in commercial and residential sewage systems. When a sewer line gets damaged (whether it be from root growth or flooding) and needs to be replaced or needs repair work, your friends at Beavercreek Plumbing & Drain are here to help. Whenever we do work to resolve sewer line problems, we typically use two methods:
With sewer lines being located a few feet below the surface, the most common method for sewer line repair requires the use of a backhoe, which digs a trench around the line to give us access to the area needing the repair. After we make the necessary repair to the line, we at Beavercreek Plumbing & Drain use the backhoe to refill the ground as professionally as possible to restore your yard back to its previous condition. Depending on the sewer pipe's configuration and where you reside, trenching might be the best option.
Trenchless Sewer Line Repair in Cincinnati, Ohio
Trenchless sewer repair is a method of repairing sewer pipes without major excavation work. This is cheaper and allows us to avoid causing damage or digging up large portions of your yard, flooring, foundation, or walls to expose your home or building's pipes.
Thanks to our trenchless technology and our expert plumbers, we at Beavercreek Plumbing & Drain might be able to perform a trenchless sewer line repair by installing small access holes close to the damaged areas. We insert the replacement pipe by pulling it through the existing damaged pipe. Trenchless repairs are very popular because they can be faster, they are very cost-effective, minimally invasive, and designed to last decades. They also cause minimal damage compared to traditional underground pipe repair methods that require excavation
Although traditional methods are tried and true and known to work well, trenchless techniques can now do some of the same work without the inconvenience of digging up your yard, sidewalk or even street. In the long run, trenchless sewer repair is also less expensive. It sells itself and if it's something you might be interested in, give us a call right away!
Gas Line Installation & Repair in Dayton and Surrounding Areas
Gas line repair always requires a professional plumber and a plumbing permit. You should never attempt to repair a gas line yourself, and in emergencies, you should always call 911 if you suspect a gas leak. 
Whether you need to replace a gas line or repair a gas line, you will need to contact an experienced and licensed professional plumber like Beavercreek Plumbing & Drain for obvious safety reasons. If you suspect a gas leak, you should always call 911. 
Gas lines should be installed by professional plumbers as well and when worked on or repaired, we use the utmost caution because gas leakage leads to serious health problems. Unlike minor plumbing repair work, extreme caution should be exercised when handling any tasks related to the plumbing of gas lines and using a trusted expert like Beavercreek Plumbing & Drain is extremely important. 
Water Line Repair & Installation in Xenia, Oh
Water mains in both residential and commercial properties usually last over 50 years. However, sometimes they develop a leak and need water line repair work before it causes water damage. If a water main has broken in your residential or commercial property, you should have a licensed and insured plumber check it right away to repair the water line problem before causing damage. Our expert water line repair plumbers at Beavercreek Plumbing & Drain can repair your water line leak or water line damage and even help you with water damage without drying out your bank account. When it comes to new homes and older homes and buildings, Beavercreek Plumbing & Drain can handle all types of water line repairs and pipeline installation services at fair prices.
We carefully excavate for a proper laying of water lines, sewer lines, and gas lines. We are fully insured and are careful to follow any municipal zoning and excavation guidelines in your area. We are always striving for security, quality, durability and excellence in customer satisfaction. We are always striving for ways to offer you more at a fraction of the cost. If you need water line, sewage line, or gas line repair work performed in Dayton, Cincinnati, or anywhere in between call us today at (937) 623-2619 to request a free quote or to schedule an appointment.
Why are Expert Excavation Services So Important?
At Beavercreek Plumbing & Drain, we're dedicated to finding a solution for our customers so they can live in comfort. If you have any questions, give us a call at (937) 764-3583.
Expert equipment delivers excellent results
Proper equipment helps us perform the task efficiently without damaging the immediate areas. Whether you need digging performed on a commercial or residential property, you want it done by experts because this type of work requires expert equipment to do the job right the first time with minimal impact to your yard, driveway and landscaping. At Beavercreek Plumbing & Drain, our goal is to not only repair your line but to also return your property to the way it was as quickly as possible.
No mistakes means no damage
Serious issues could arise from poor workmanship that could damage underground plumbing! At Beavercreek Plumbing & Drain, we use only the best equipment accompanied by the highest degree of expert local excavation skill possible to make sure there's never damage to underground lines a novice excavation contractor might otherwise fail to identify and overlook. We look at it like this: We save you time and money by doing your dig the right way on the first try. It similar to what they say in construction work, which is that "a good carpenter measures twice, so he or she only has to cut once." The same principle applies. We believe there's no such thing as overplanning when it comes to a dig that affects our customer's property. The fact that we guarantee customer satisfaction should tell you we aren't in this business to make rookie mistakes. 
Using the right equipment means doing the job right
Using an experienced excavation professional ensures the correct type of equipment is used! At Beavercreek Plumbing & Drain, we spare no cost when it comes to using the right and most precise equipment to do the job. Using the right equipment lowers labor costs and ensures the absolute best results. At the same time, we don't go renting something that's too big for the job. We have built a track record of excellence by knowing exactly the right tools and equipment. Excavation work is not the type of job you approach with a few spades or hand shovels. You don't want someone spending days doing your dig. We are in and out as fast as anyone in this business, and we assure you that the job will be done right, done to last as long as possible, and done to your satisfaction with the ground returned to normal levels in no time.
Fast and efficient work saves you money
Our expert local excavation services are fast and efficient and help you get your work done affordably! Using an expert like Beavercreek Plumbing & Drain means you're hiring a digging contractor that has done this type of work too many times to count. The old saying "practice makes perfect" applies here as well. Because we are fast and efficient, and we have affordable access to expensive equipment, we are able to pass down lower prices to our customers that our competition cant beat — especially when you take into account the level of skill involved in expert excavation services such as ours.
Signs excavation might be necessary
Below are a few signs we suggest checking in order to determine whether your drain needs professional attention. 
Slow draining down drains

The odor of sewage or sewage gas inside the building, especially around sink areas and toilet areas

You begin noticing an indentation or sinkhole in the yard around the sewer line

Changes to the yard or lawn in the area of the line that indicate sewage is leaking.

Changes to grass or soil or the smell of sewage outdoors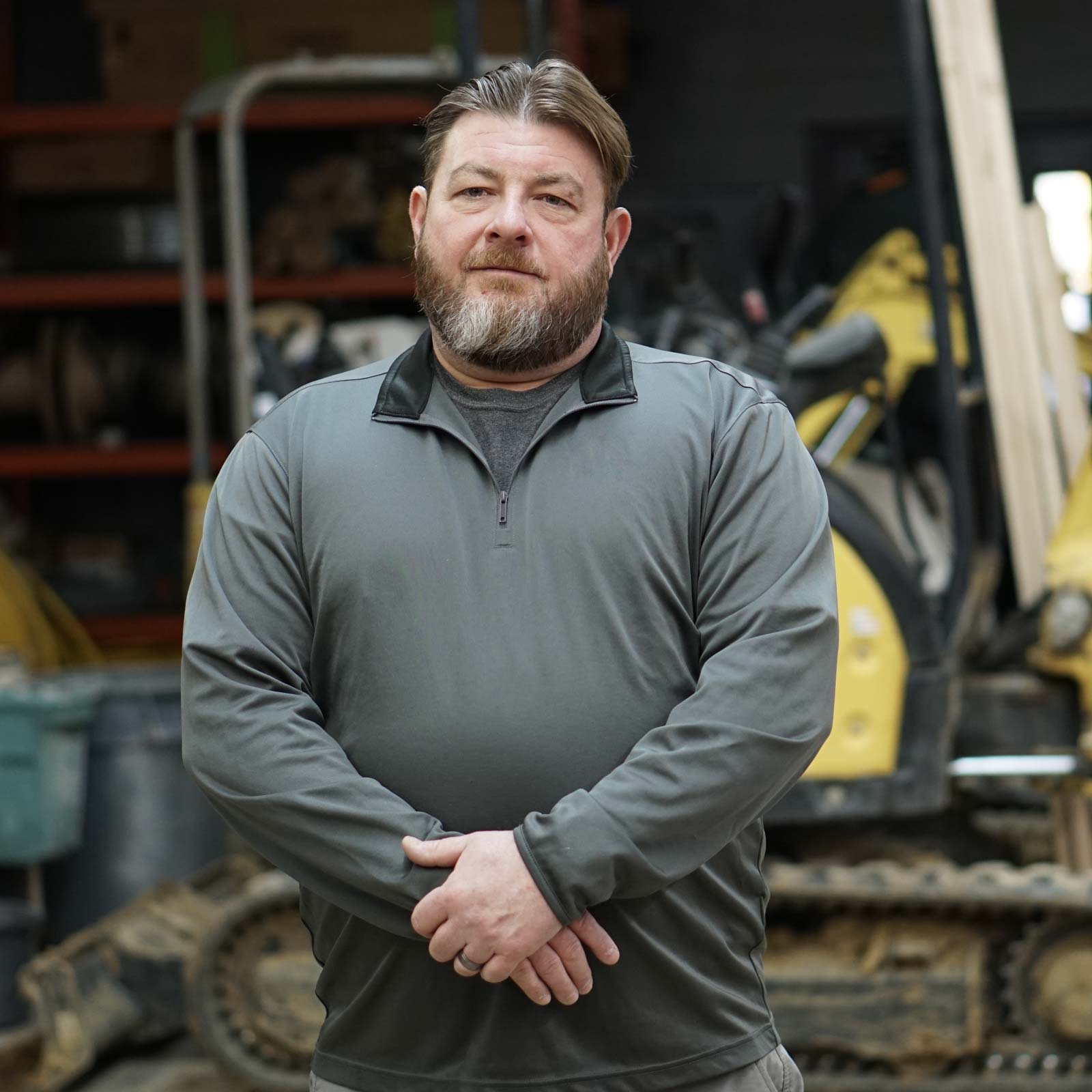 Factors Affecting Drain Pipe Longevity

Sewer Line Material
The material that your lines are made out of is important and they can corrode easily as pipes age. 

Soil Condition
With climate changes the soil freezes and can damage the line or when the soil shifts it shifts the placement of the pipe.

Tree Roots
If you have large trees in your yard, keep in mind that tree roots are known to invade underground lines and cause damages in the drain that can cause line blockages. 

Drain lines can get obstructed with items building up. These items include food, oils, waste, toys, grease, and other debris. 
Plumbing Services You Can Trust
We are available 24/7 with emergency plumbers near you on call 365 days a year, including holidays.  Beavercreek Plumbing & Drain is your trusted, family-owned local plumbing company, serving all your plumbing needs in the Greater Dayton area. We offer expert plumbing assistance with for all types of plumbing repairs, plumbing installation, excavation work, winterization, pipework, water heaters, sewer repairs, plumbing inspection, drainage work, emergency plumbing repairs, and more!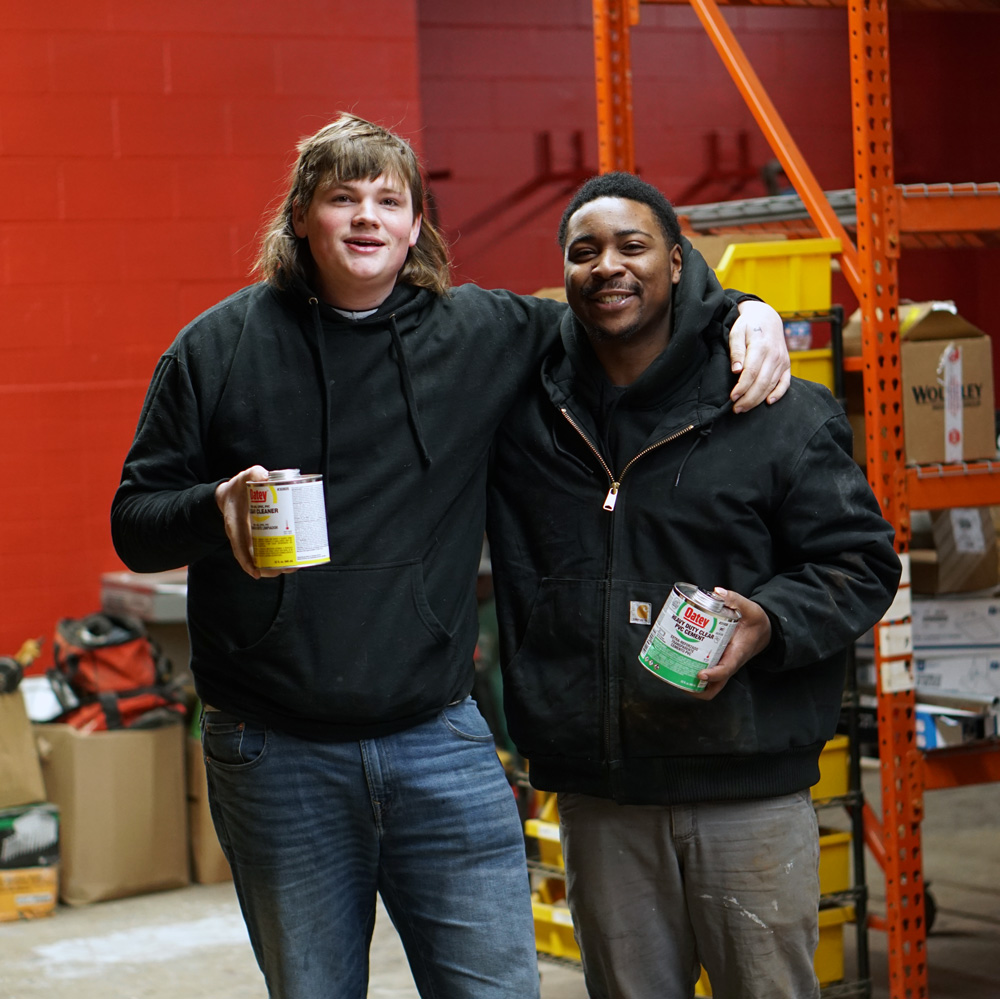 Whether you're looking for toilet repair, faucet repair, sink repair, shower repair, dishwasher repair, garbage disposal repair, water heater repair or pipe repairs, we can help. We also help with drain problems, pipe problems, drain cleaning, sewer lines and excavation, sump pumps, toilet clogging, toilet over flooding, plumbing installations, washing machines, water heaters, water damage cleanup  & more!
Get a Free Plumbing Estimate in Dayton, OH!
Whether your drain is clogged, you have a leak, or simply need help with your sump pump or septic system, it's important to hire an experienced plumber that can do the job efficiently. As a local, family-owned and operated plumbing company, your friends at Beavercreek Plumbing & Drain are trained extensively to handle all types of plumbing emergencies and plumbing work. Our plumbers are background checked and drug tested. We send out only the best. Each and every plumber on our staff is licensed, bonded, and fully insured. This allows us to guarantee quality work and offer the highest quality plumbing products at the most competitive prices.