Gas Water Heater Repair, Maintenance & Installation Services in Dayton, OH
here is a wide range of options customers can choose from when installing a new hot water heater. Although electric water heaters are great options for business owners and homeowners in the Greater Dayton area, gas water heaters are great options too. Natural gas and propane power many appliances ー everything from stoves and ovens to dryers ー making it practical to use for heating water as well. Because gas is less expensive than electricity, some customers prefer to use it as a fuel source to save money in the long run. It should also be noted that gas heats water much faster than electricity. Gas water heaters also have faster recovery times.
When deciding whether gas is the right fuel for your water heating needs, whether it's your home or commercial property, you first need to find out whether or not gas is available and whether gas lines need to be installed. In any case, calling a professional plumber that's nearby is imperative. Our water heater install experts at Beavercreek Plumbing & Drain know all the ropes. If gas appliances are already in use in your home or building, this is usually a very viable fuel option to utilize because it will save you money in the long run. In certain areas, however, gas might not be the best option, especially if you don't have gas lines already running near your home or building.
How Gas Water Heaters Operate
Conventional water heaters connect to your water lines to heat water coming into your home and store it in a tank until you need it. Gas water heater use what is known in physics as convection — this law defines how heat rises. Inside gas water heaters, water runs into the tank through a supply line that fills the tank with a constant supply of water. The dense cold water at the bottom of the tank is then heated using gas burners located below the tank, which is sealed except for the lines going in and going out. After the water is heated, it begins rising in the tank. The hottest water at the top is drawn out with the hot water discharge pipe. This is the water that's available when it is needed. The hot water discharge pipe is much shorter than the dip tube because it funnels the hottest water off. Because of convection, the hottest water is always at the top of the tank where it needs to be and the coldest water is always at the bottom.
The gas burner that heats the cold water coming in is controlled by a control valve, pressure relief valve, drain valve, vent hood and gas regulator assembly mounted on the side of the water heater. It also includes a thermostat used to measure the level of temperature of the water that's in the tank. When desired temperatures are hit and the water is hot enough, it then turns the burner on and sustains the desired temperature.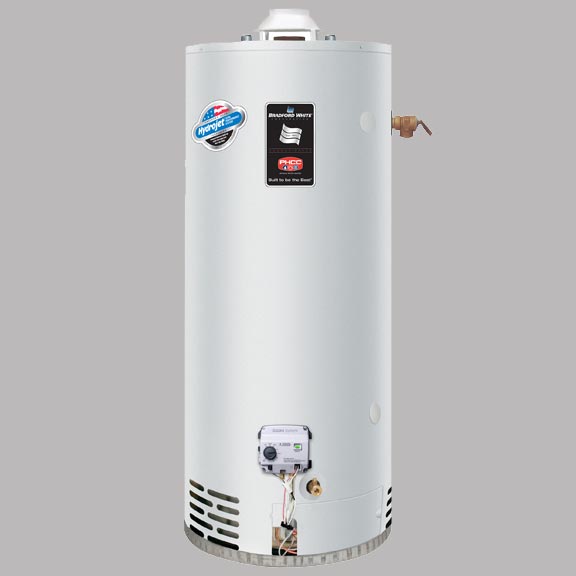 Benefits of Gas Water Heaters

Flow Rates in Gas Water Heaters
Gas also beats electric when it comes to flow rates in on-demand water heaters. These tankless water heaters are alternatives to regular storage tank models, which take up plenty of space and leave homes without hot water for a while whenever the supply in the tank is depleted. 

Natural Gas
Cost, convenience, and efficiency are some of the advantages of gas for heating your water. In addition to being cheaper than electricity, a natural gas supply is more dependable. So in the event of a power outage, your gas supply isn't affected. Furthermore, when a water tank runs out of hot water, a gas heater heats a fresh tank of water faster than an electric heater. 

Gas Heats Up Fast
Unlike electric hot water cylinders, gas water heaters work twice as fast. In addition, they recover much more quickly than electric models, which means your hot water supply is replenished rapidly. So if you have a large business or household or high demand for hot water in your home, a gas heater is a better option.
Choose Beavercreek Plumbing & Drain for Gas Water Heater Installation in Dayton, OH
The friendly plumbers at Beavercreek Plumbing & Drain are your trusted experts for water heater services, including heater installation, water heater repair and water heating system maintenance.
We offer fast and affordable installation on all water systems with free estimates for those looking to have a water heater installed in their home. If you're interested, we can send a professional adviser to your home or facility and provide you with a free estimate and a free consultation.
At Beavercreek Plumbing & Drain, we stand behind our work as a family-owned and operated plumbing business serving the Greater Dayton and Cincinnati areas. We are the Miami Valley's trusted local plumbing company, serving all your residential and commercial plumbing needs, including plumbing repair, plumbing installation, excavation, winterization, pipework, water heaters, drain work, sewer repairs, plumbing inspection, emergency plumbing repairs and more.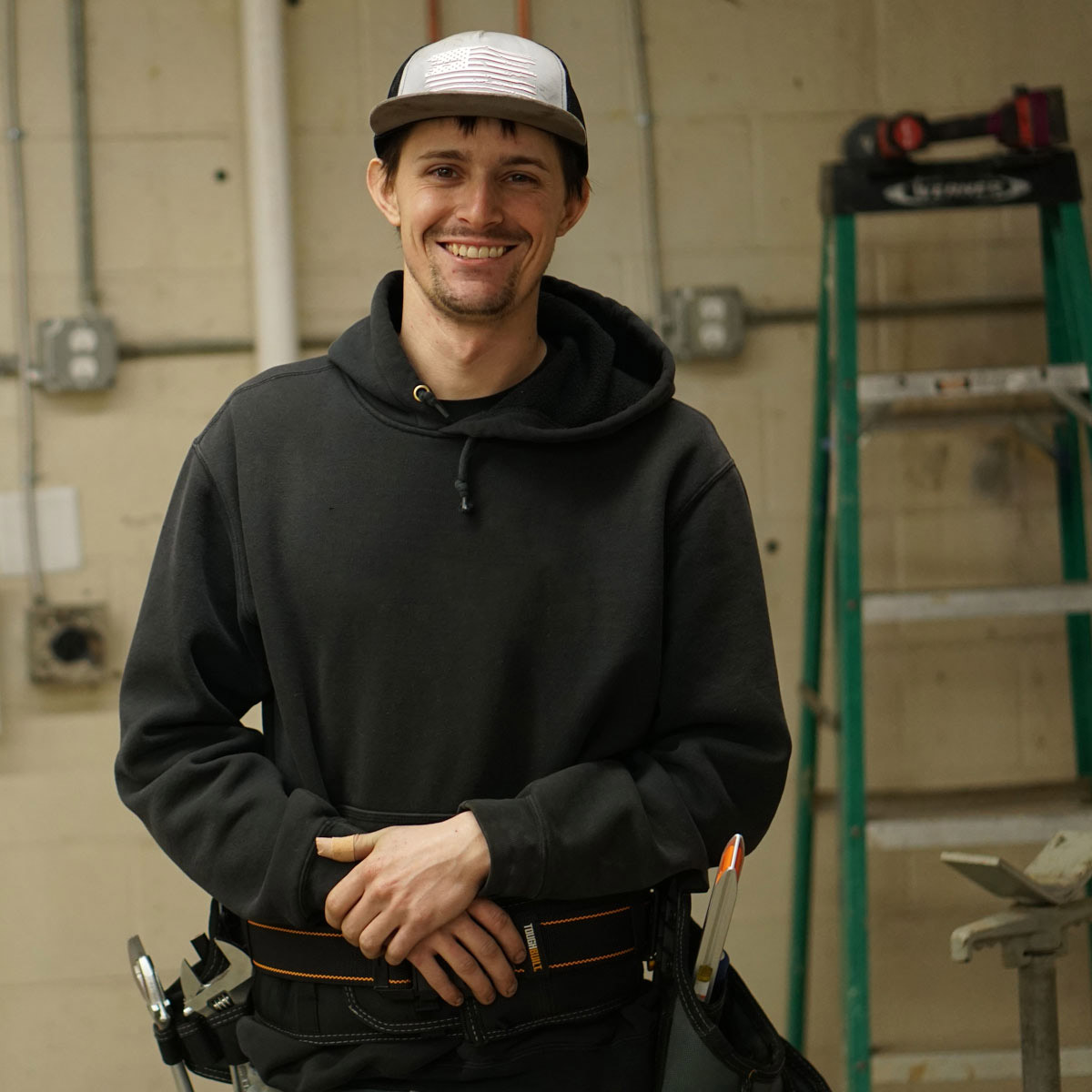 Frequently Asked Gas Water Heater Questions
At Beavercreek Plumbing & Drain, we're dedicated to finding a solution for our customers so they can live in comfort. If you have any questions, give us a call at (937) 764-3583.
Why don't I have hot water?
Before troubleshooting a gas water heater, check if the gas is adequately supplied to your house and your water heater; there might be obstructions, shortage, or the main gas valve is closed. If hot water suddenly becomes cold, the water usage might have exceeded the tank capacity. If that is the case, wait for the water heater to recover. Call us right away!
Why is my water heater leaking?
If you notice water around the water heater or dripping from the water heater, you've got a leaking water heater. If the water is leaking from the bottom of your water heater, this usually means there is a crack in the internal tank, and you will need a water heater replacement.
What size water heater do I need?
Traditional water heaters have long been considered the better choice for large homes. However, not all tank water heaters come in the same shape and size. If you have a large family – say four or more – you will want to install a water heater with a tank that can hold between 50 and 80 gallons of water at a time. On the other hand, if you live in a small home with only one other person, you will probably be better suited to a unit that holds 23-36 gallons. If you're looking to install a tankless water heater, conversely, the size of the unit is less important than the system's flow rate (another advantage of tankless water heaters is that they are always fairly small, and therefore relatively easy to access.) A tankless heater's flow rate is measured in gallons per minute or GPM. The bigger your home is, the higher GPM your tankless system will need to have.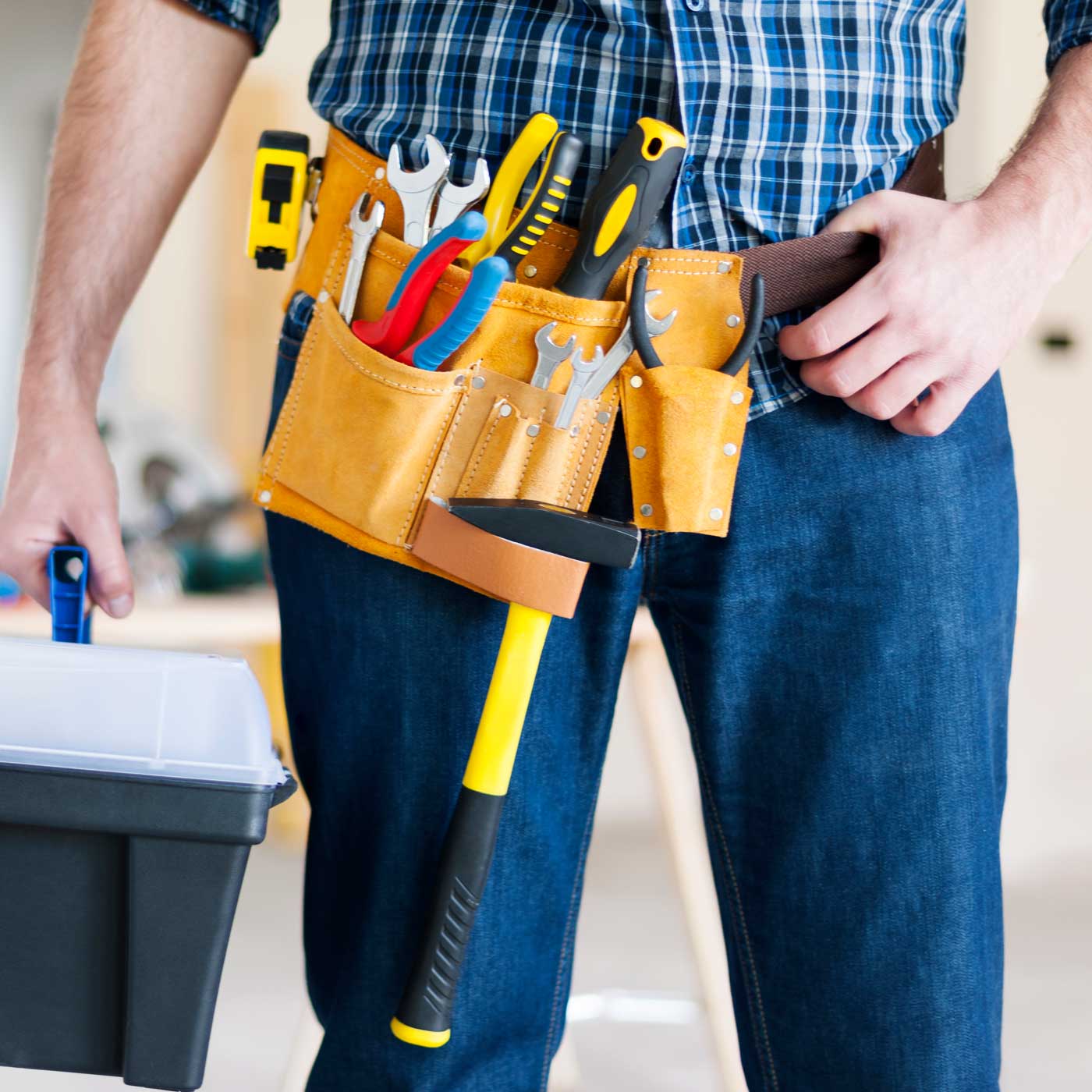 Get a Free Plumbing Estimate in Dayton, OH!
Whether your drain is clogged, you have a leak, or simply need help with your sump pump or septic system, it's important to hire an experienced plumber that can do the job efficiently. As a local, family-owned and operated plumbing company, your friends at Beavercreek Plumbing & Drain are trained extensively to handle all types of plumbing emergencies and plumbing work. Our plumbers are background checked and drug tested. We send out only the best. Each and every plumber on our staff is licensed, bonded, and fully insured. This allows us to guarantee quality work and offer the highest quality plumbing products at the most competitive prices.